Pace Logistics are a member of the Palletforce pallet distribution network.
Palletforce is one of the fastest growing and most successful pallet distribution networks in the UK and is also home to the largest drive-through distribution centre in Europe.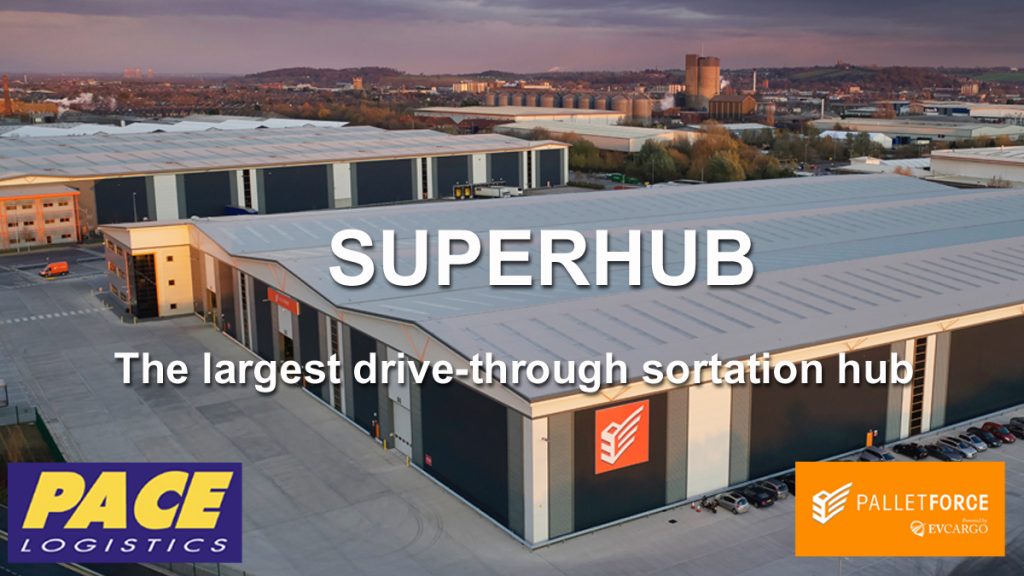 Pace Logistics are based in Manchester and are one of over 100 quality Palletforce members working together in a Hub and spoke system allowing you to access cost-effective, technology driven, national and European palletised distribution.
As a member of the award-winning Palletforce network, we have the power to provide an efficient, cost-effective and reliable service both domestically and internationally – backed up by cutting edge technology and the local expertise of over 100 of the UK's leading haulage companies.
Thanks to Palletforce's power to connect trade, and an investment in infrastructure and IT, our customers not only enjoy unrivalled UK-wide pallet distribution, but express continental services to 30 European countries and links to exciting economies and trade opportunities across Asia.
Because Palletforce is committed to pioneering the very latest in bespoke technology, they can monitor the progress of their consignments at every step of the way, with full visibility of their freight, real-time tracking and instant updates to monitor deliveries. Our mission is to work for your business, with the best in the business. So, if you are looking for the best UK and global distribution services, backed-up by market leading technology and underpinned by the UK's premier pallet network, we'd love to hear from you.
Tel: 0845 402 8730  or  0161 925 8780   Email: Pace Logistics Manchester